Hey fashionistas! As we transition into the cooler temps of fall (and being stuck inside more because pandemic), it's hard to plan layering strategies when you just want an easy way to feel cozy. We totally feel you! And that's why here at Masseys we've rounded up some of our favorite cozy wear pieces that elevate fall style while being effortless to coordinate. Check'em out below!
---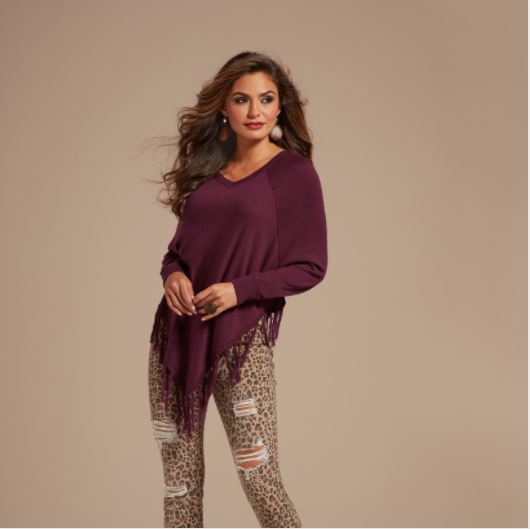 Tasseled Poncho Sweater
Light with swingy tassels, the Tasseled Poncho Sweater is a sleek addition to any wardrobe! Even better? With higher-cut sides, you give a flirty peek-a-boo of any fun print top underneath! Pair with skinny jeans and buckled booties, and you've got an easy-breezy look you'll want to live in all season.
---
Striped Zip-Up Poncho
Featuring a striped design, swingy tassel trim and a faux leather collar, the Striped Zip-Up Poncho is a modern take on the classic silhouette! We love complementing this chic poncho with faux leather leggings for a touch of drama that's still comfy.
---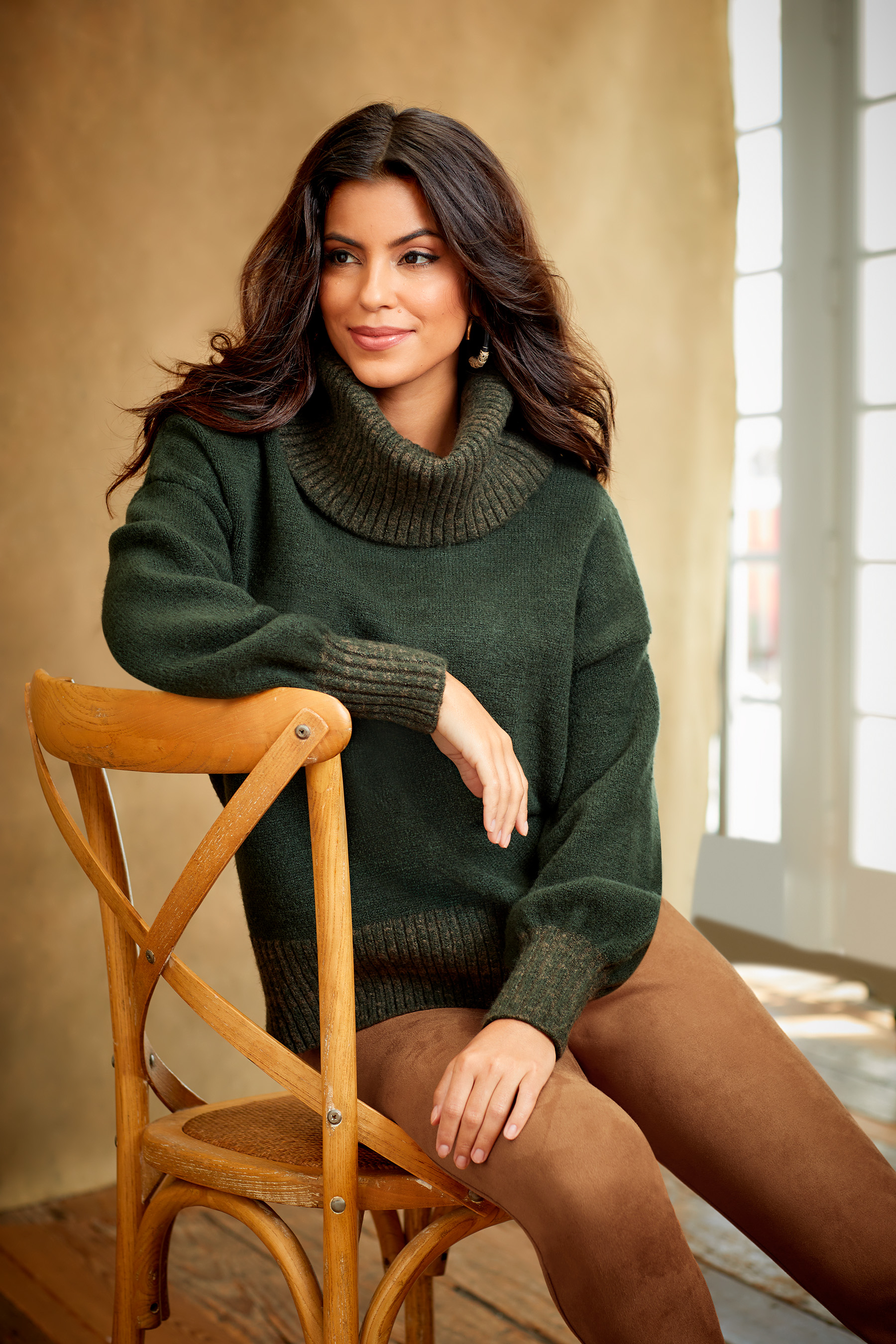 Two-Tone Sweater
Looking for your new favorite fall knit? Then look no further than the Two-Tone Sweater! With its wide-ribbed cowl, cuffs and hem, this sweater gives all the cozy vibes when you pair with leggings and tall boots!
---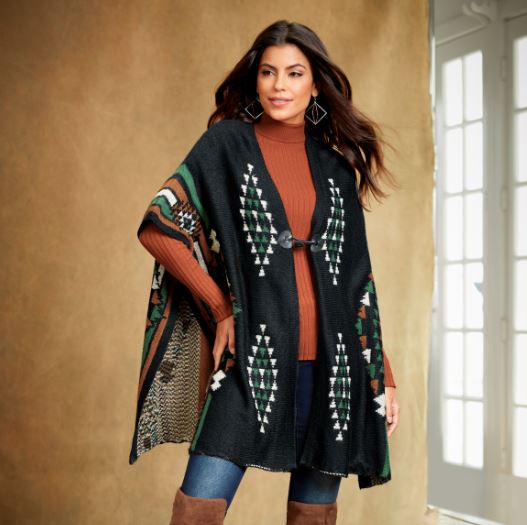 Toggled Poncho
If you love patterns, then the Toggled Poncho is right up your alley! Geometric pattern details and a toggle front closure make this poncho a playful complement to a turtleneck sweater and ankle booties!
---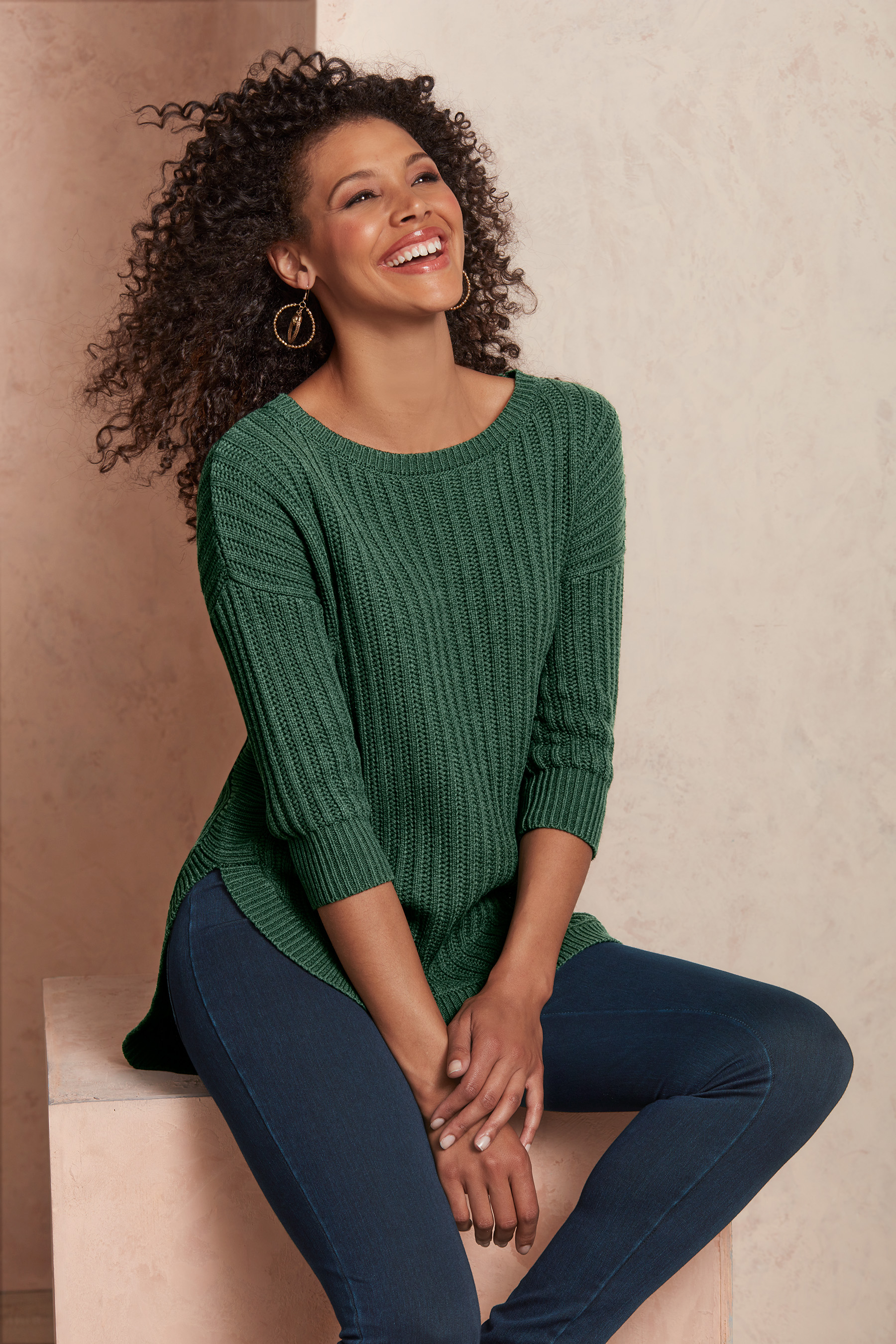 Chunky Knit Sweater Tunic
If you're ready for an effortlessly cozy and simple sweater you can play up whichever way you want, then put the Chunky Knit Sweater Tunic in your cart NOW! Featuring three-quarter sleeves and a flattering circle hem, this comfy knit perfectly pairs with your leggings and sneakers, or with your denim and riding boots!
---
What are your favorite cozy stylings? Tells us in the comments section, and then share on our Instagram or Facebook!